GPS Tracking
Apps For Your Phones
iPhone and Android
Track and Log Truckers, Employees, Anybody
Icefan Systemhouse Inc.
541 Wilson
Hudson, Quebec J0P 1H0
E-Mail:
info@icefan.ca
Phone: (514) 262-9591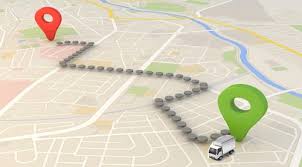 Track where anybody is - or was. Designed for groups of phones, but great for individuals too.
Track and log employees, team members, third-party truckers, family members, or just yourself.
Simple installation. Have the Android or Apple app installed on any phone you need tracked, login to add the phone, it's that easy.
Setup triggers to auto receive a message (text, email, voice, http) when somebody is near a location. Or not near!
Automatically track mileage and locations so you can throw out those logbooks.
Privacy is completely guaranteed. There are no phone numbers or any other personally identifiable data stored.
Click here to visit our GPS Tracking division.